Crumps carpentry can give you exactly what you want from design to finished product.
Let us transform your home:
Carpentry & Joinery
All your carpentry needs:
Kitchen fitting & refurbishment
Kitchens supplied & fitted
Timber garden structures
Solid Oak & engineered Wood & laminate floors. (Also tiles)
All decking & fencing
Doors supplied & fitted
General carpentry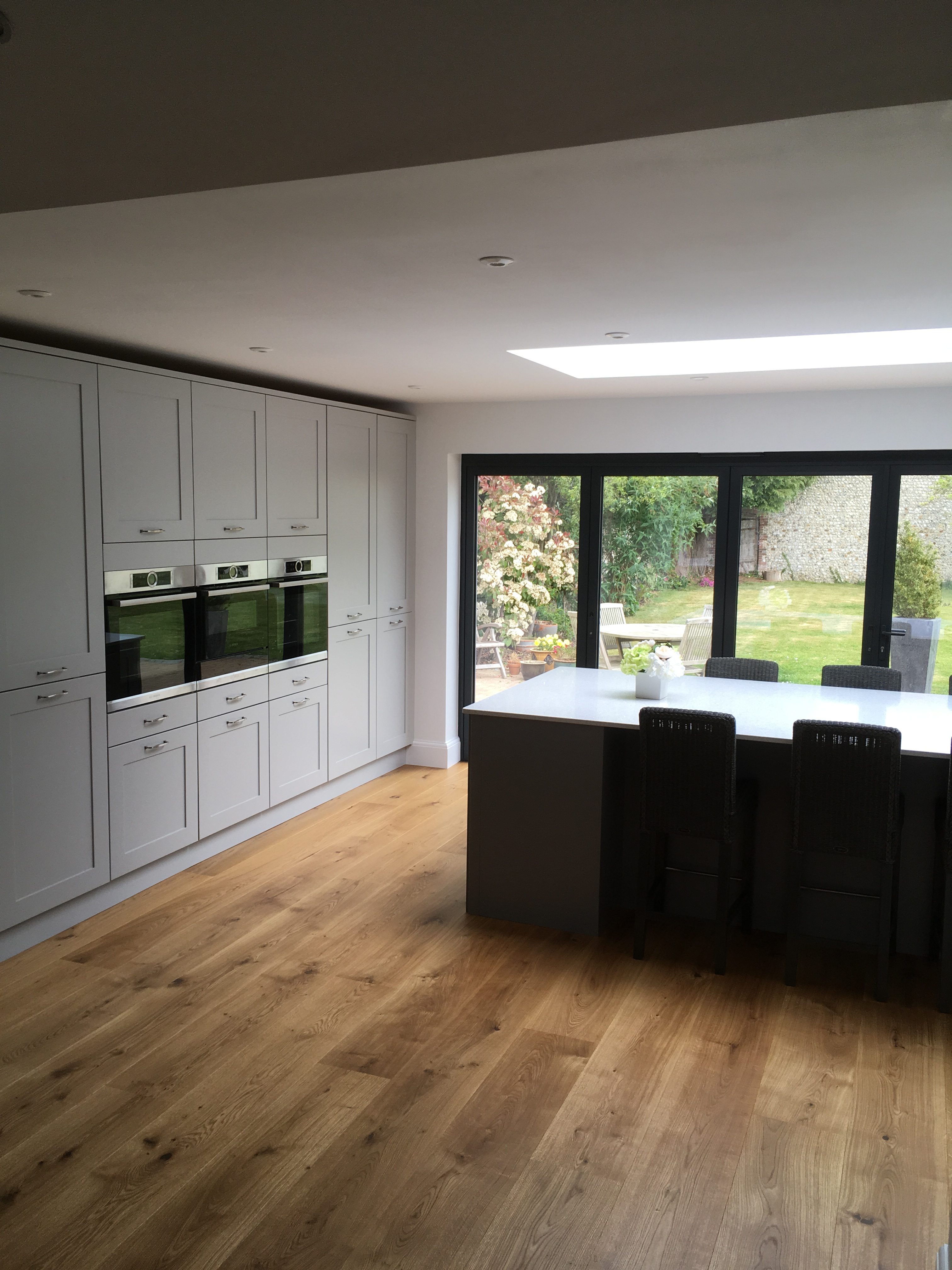 Handmade fitted furniture:
Individually designed & created to suit your requirements from solid wood, veneered, painted MDF or modern contemporary gloss. All our hand-crafted furniture will have mortice & tenon joints on doors. Drawers will either be biscuit jointed, or dove tailed together.
Bespoke fitted wardrobes designed & fitted to match the contours of your room. They will improve your storage & maximise space. Varying style options can be chosen from classic to a more contemporary look. Additional bedroom furniture can also be made to complete your bedroom.
With more people working from home office/study areas are becoming more of a priority. Custom built office furniture can be made to measure to fit the space you need. From one off bookcases to a complete suite, all of your individual styles & requirements can be catered for.
Bespoke cabinet making service specialising in alcove areas & bays. Awkward areas can lead to areas of wasted space. Why not fit a luxury window seat with storage. Or fit your alcove with made to measure bookcases, cabinets or shelving. There are endless options which can create your perfect piece. One off furniture items can also be made through our bespoke cabinet making service.
Kitchens tend to be the centre of the home & where everyone ends up. Why not have a luxury handcrafted bespoke kitchen which delivers on style & maximises on space & storage. Kitchens can be designed to suit multiple tastes & styles from Shaker to gloss styled contemporary.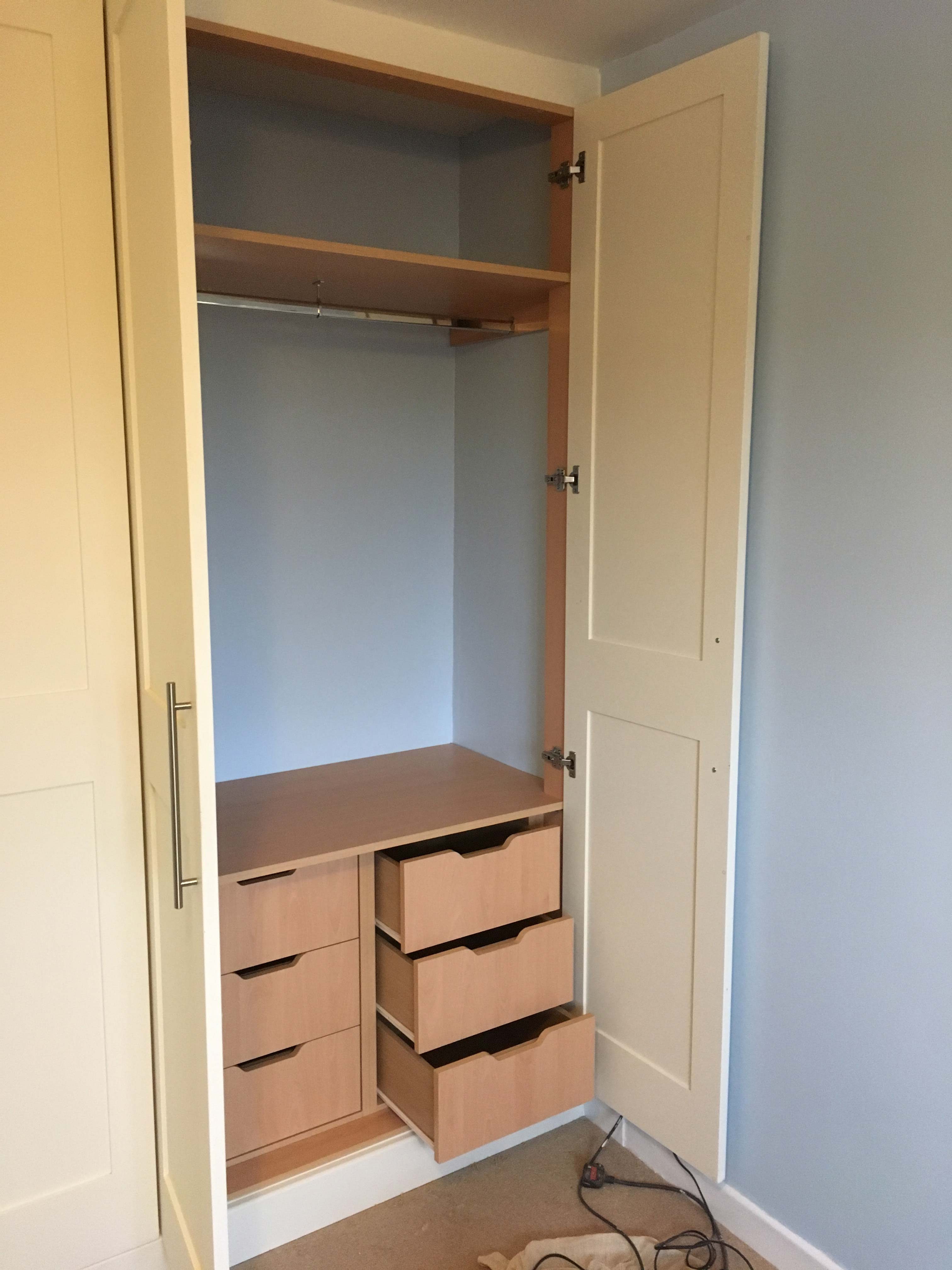 Bespoke Timber garden buildings:
Timber garden buildings can provide you with a beautiful space which you can use all year round. You may need that extra room or just an indulgent space to unwind at the end of the day in the heart of your garden.
From simple designs to ultimate luxury your dream can be individually created. These versatile timber garden buildings can be used for whatever your heart desires. A new office, a gym, games room or maybe the outside bar area for entertaining friends. The list is endless & can be designed to suit different budgets. All ground work is undertaken & if you wish for a decked area or patio this can be included within your quotation.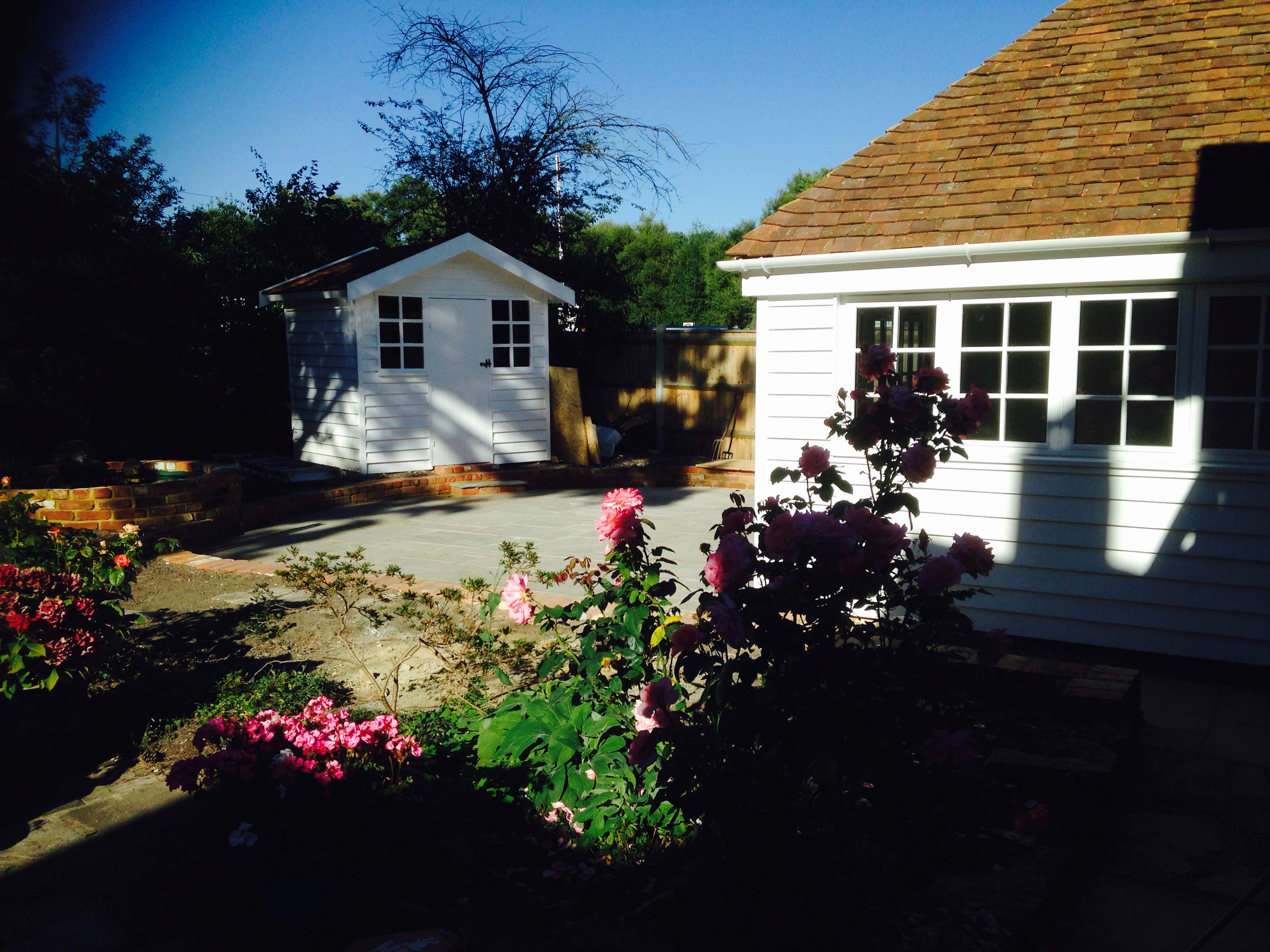 PLUS
We also offer the following services:
Building & refurbishment
Painting & decorating
Plastering
Electrics – completed by a fully qualified electrician
Patios & groundworks for landscaping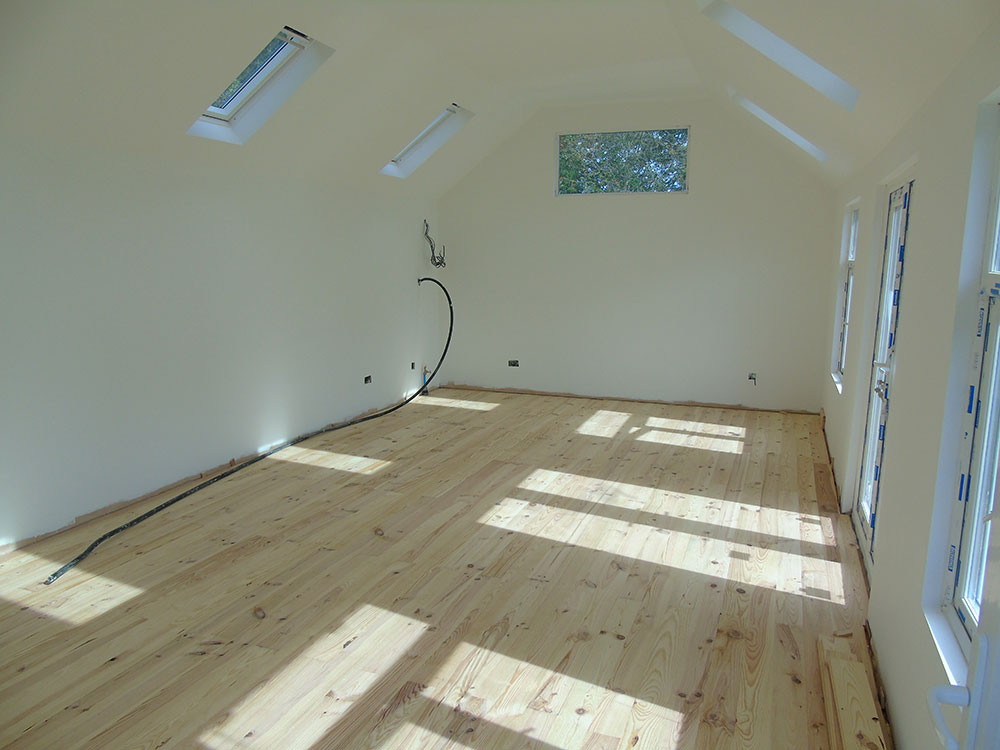 Our services include:
Handmade Fitted Furnture: Wardrobes and Bedroom Furniture, Study Furniture and Bookcases, Living Rooms, Kitchens
Bespoke Timber garden buildings:Unique, designed and purpose built for you
Carpentry: Kitchen fitting, Solid Oak & engineered Wood & laminate floors, Timber decking, General carpentry
PLUS: Internal refurbishment work, Painting & decorating, Plastering, Electrics – completed by a fully qualified electrician
If you feel that we are able to help you, please don't hesitate to get in touch for a quote.
neilphil
2019-05-08T07:19:44+01:00
Fences and Gates, Hampshire Take a look at this projects photos. If you [...]
neilphil
2019-05-08T07:17:45+01:00
Bespoke Bedroom Cupboards, Hampshire Take a look at this projects photos. If you have a [...]
neilphil
2019-05-08T07:15:52+01:00
Timber Porch, Hampshire Take a look at this projects photos. If you have a similar project [...]
Claire Crump
Our home rebuild is almost finished. Here is an update of the last few months: Roof & cladding Felt & [...]
Claire Crump
Final steels have now been fitted into position (12, steels in total), Hurrah! The biggest steel weighed over half a [...]
neilphil
Making Progress – Although to look at the house currently you may think otherwise! Roof has now been completely removed [...]